The Association of Men of Kent and Kentish Men

The County Society

"Kent Corner"
The Association was founded in London on the 16th December 1897
In November 1932 the first Annual Service of the Association was held in the City in the Church of St. Andrew-by-the-Wardrobe. It was agreed that there should be some outward sign of the link between the City of London and Kent.
In 1934 a 'CORNER' designed by Sir Charles Nicholson Bart. Was installed and dedicated by the Archbishop of Canterbury.
The CORNER so established became a "little piece of home" to those exiles in London and many have found comfort and strength in that 'quiet Corner of Kent'. Surrounded as it was by the "roar and rush."
On the 29th December 1940 the Church including Kent Corner was destroyed in the Blitz!
Subsequently on the 25th March 1957 a new "Corner" was established and dedicated in the Church of St. Mary Woolnoth.
Services were held annually until the demise of the City of London Branch in 1971.
The Corner was 'rekindled' on the 15th March 1985 and Biennial services were held until May 1997.
Modern times and circumstances dictated that we, as an Association, should re-site the 'Corner' into the heart of the County in order to be more accessible to the Membership.
To this end we have been fortunate to be given this opportunity of re-siting and establishing 'Kent Corner' in All Saints Church, Maidstone – the Parish Church of the County Town of Kent.
DEDICATED ON THE 14th DECEMBER 1997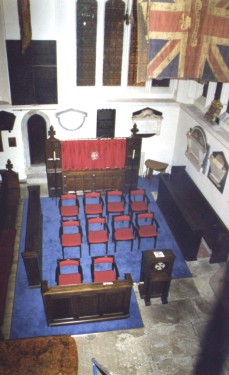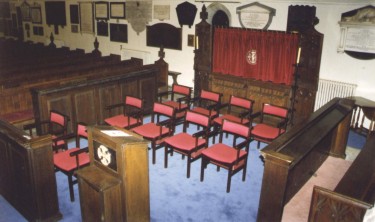 Click on the image to go to the Web Site
of
The Association of Men of Kent and Kentish Men